The best place in Florida to get frameless shower doors
When it comes to finding the best place to get frameless shower doors in Florida, there are several reputable options available. While it's subjective to some extent, one company that stands out for its expertise, quality, and customer satisfaction is MY Shower Door.
Here's why MY Shower Door is considered one of the best places to get frameless shower doors in Florida:
1. Extensive Local Experience
MY Shower Door has over 30 years of experience in the industry, making them highly knowledgeable and skilled in crafting and installing frameless shower doors. Their expertise allows them to understand the unique requirements of Florida homes and cater to various design preferences.
As a company based in Florida, MY Shower Door has a deep understanding of the regional climate and building codes. They can provide expert advice on selecting the right materials and finishes to withstand the Florida humidity and ensure compliance with local regulations.
2. Exceptional Quality
MY Shower Door is renowned for its commitment to exceptional quality and craftsmanship. They use top-grade materials and employ advanced manufacturing techniques to create frameless shower doors that are built to last. Their products are known for their durability, functionality, and aesthetic appeal.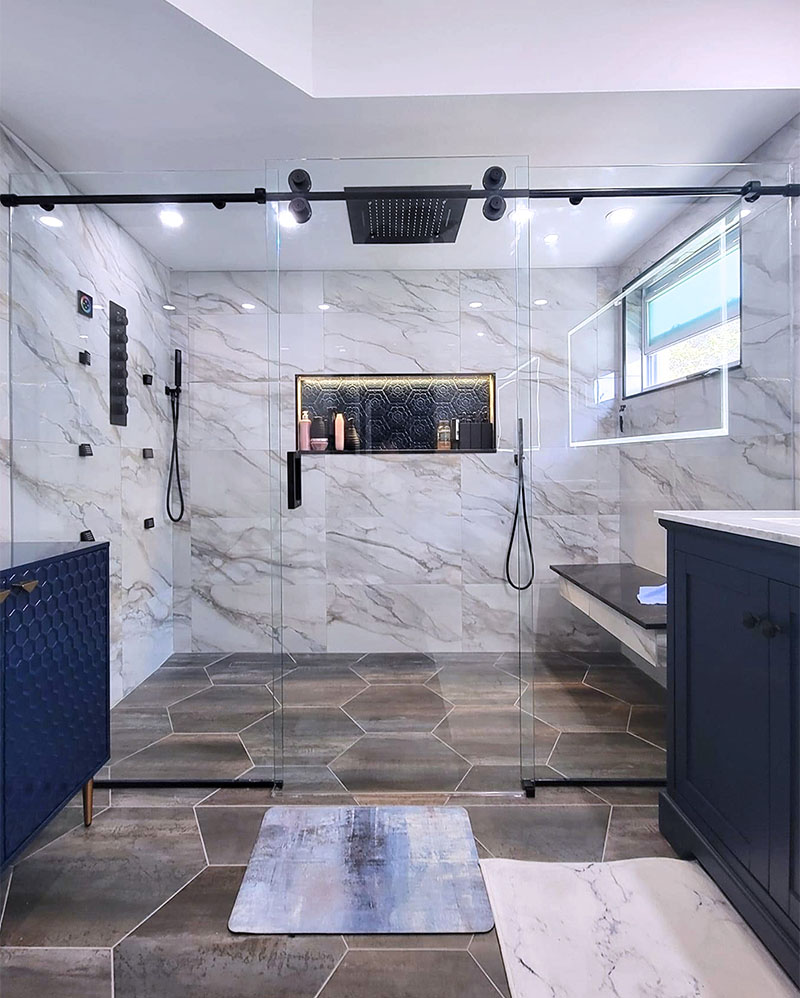 3. Customization Options
MY Shower Door offers a wide range of customization options to suit your specific needs and style preferences. Whether you want clear glass for a sleek and modern look, frosted or patterned glass for privacy, or unique hardware finishes to complement your bathroom decor, they can accommodate your requirements.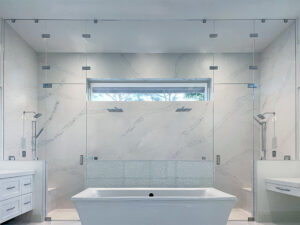 4. Outstanding Customer Service, Reputation, & Trust
MY Shower Door is committed to providing outstanding customer service throughout the entire process. From initial consultation to installation, their team of experts ensures a seamless and personalized experience. They listen to your needs, offer expert advice, and guide you through the selection and installation process.
MY Shower Door has earned a strong reputation and the trust of customers in Florida. They have received numerous awards and accolades for their exceptional workmanship, reliability, and customer satisfaction. Positive reviews and testimonials from satisfied customers further attest to their credibility.
Ultimately, MY Shower Door is considered one of the best places to get frameless shower doors in Florida due to its extensive experience, local expertise, exceptional quality, customization options, outstanding customer service, and trusted reputation.
Choosing them ensures a reliable and satisfying experience when it comes to enhancing your bathroom with a frameless shower door.
If you're in the market for a new Frameless Shower Door, let's start a dialogue. Tell us about your project and get a free quote.
---